18 May 2011

Water Wonderwall

A few months ago a water feature was installed on the corner of Swanston Street and Collins Street in Melbourne. For a while, the large stone wall with water cascading down one side remained untouched. But then slowly people walking passed realised that the leaves from the trees surrounding the feature could be stuck to the wall. Quickly, messages and pictures started appearing. A walk passed this wall each lunch time would have a new piece of art every day.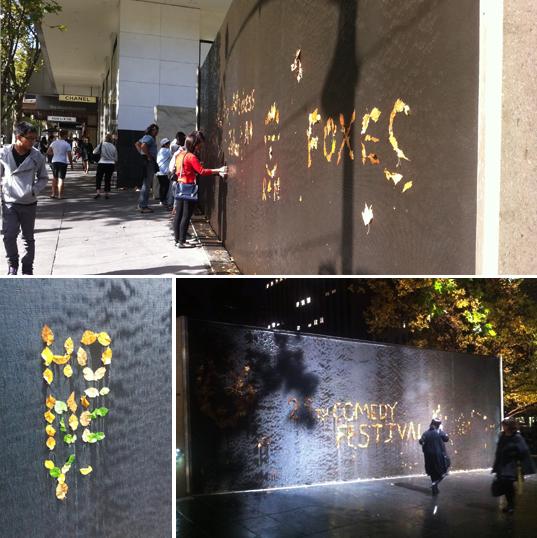 As I've said before, people like to think they're creative. Yet not enough brands create things for people to interact with. This water feature is the perfect example, and it wasn't even intended to be.
I wonder what a digital/mobile version of this would look like.