17 February 2019

How To Freelance In Advertising

When you decide to freelance, the most common advice you're given is to expect quiet Januarys.

Well, I had a quiet January. So I wrote How to Freelance in Advertising – a practical guide to getting started and not being homeless, by someone who's been doing it a while. It's real long tail stuff.

A blog post accidentally became 12,000 words. Turns out I have a lot of advice and a few battle stories. These are my tools and truths for taking the leap.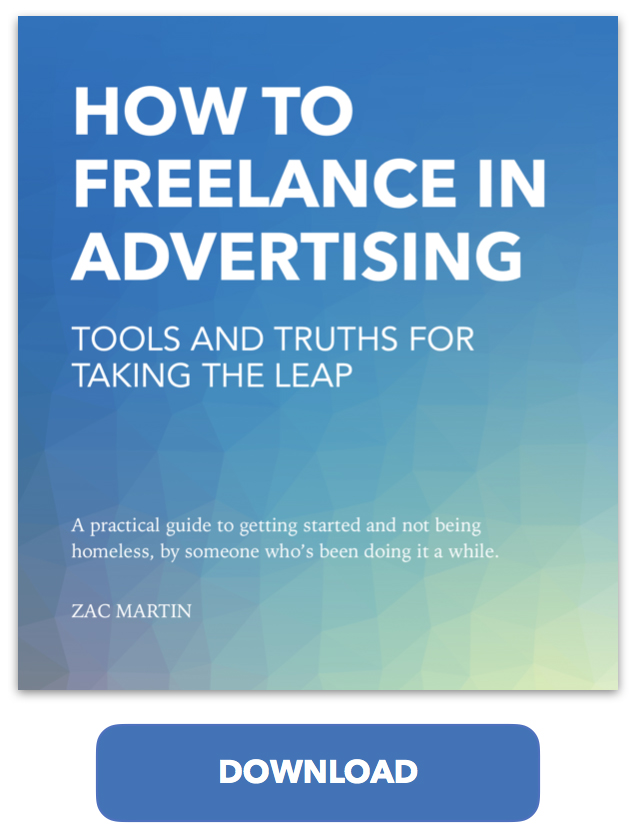 Revised August 2019.
If y'all read it, let me know.