26 June 2010

Right Where It Belongs

Here's a slide from a marketing unit I took this semester. You'll have to ignore the death by PowerPoint.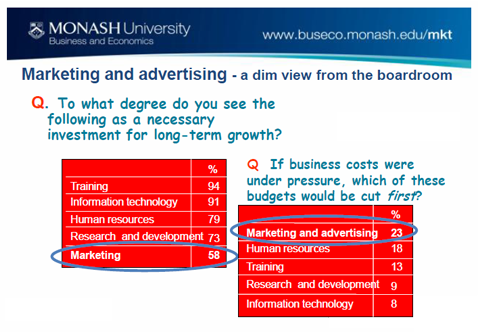 I'm sure you've seen similar statistics before. Generally taken from the Fortune 500 or similar, a survey that demonstrates how poorly senior management consider marketing. At least that's how it's explained in lectures.
But that's not right. If these managers are running the most successful businesses in the world, why is there an assumption they're wrong? One would think they're doing a pretty damn good job as it is.
Maybe that's exactly where marketing should be.