19 June 2009

Another Umbrella

A few weeks ago

Mumbrella

launched their first sister site,

Thumbrella

. And in what can only be described as extreme procrastination during an exam period, I give you their next launch…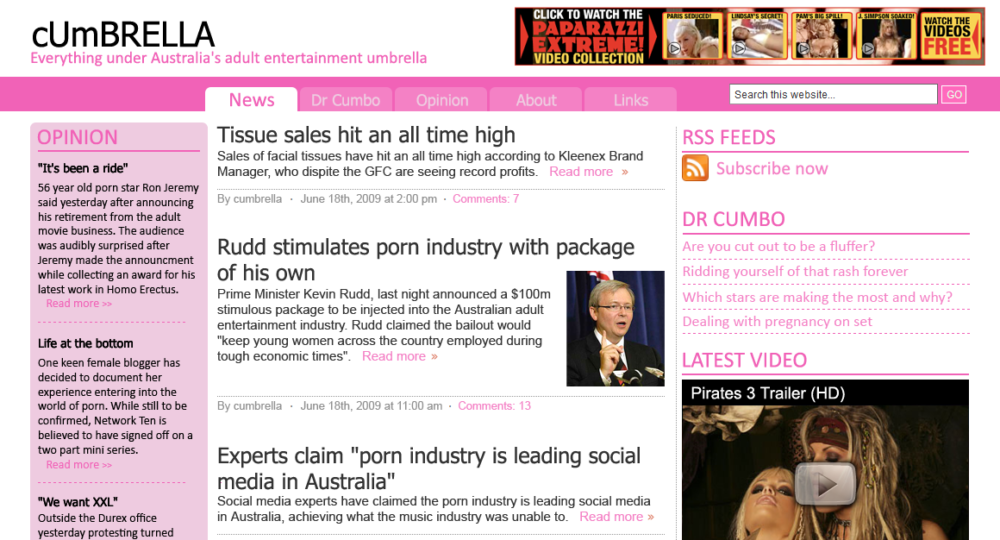 What started as an innocent conversation between myself and Kate Kendall about possible brand extensions, it saw me get home and created this. It quickly turned into a little experiment (and time killer) where I sneakily seeded it on a few blogs under the name of Fake Tim Burrowes. The goal was to determine how long it would take to surface, how much buzz I could create and how long until it appeared on Mumbrella.
Just hours after seeding, a comment appeared on Twitter from one blogger. At this stage just two of the dozen blogs it was seeded on had said something outside of their blog with a couple of others responding with comments. Less than 24 hours after the first seed, Tim posted about it.
It was merely intended as some fun. I don't think it was deceptive or non transparent. Now I must go study (rote learn) for my exam in two hours.