19 October 2008

Spam Acting Up

Bigpond started using Twitter. At first they sucked. But it appears they've listened and turned things around. However during this process some legal implications were raised, specifically the Spam Act 2003.

After research of my own, speaking to the Australian Communications and Media Authority and getting in touch with Dr Melissa de Zwart from the Faculty of Law at Monash University, I have summarised the results…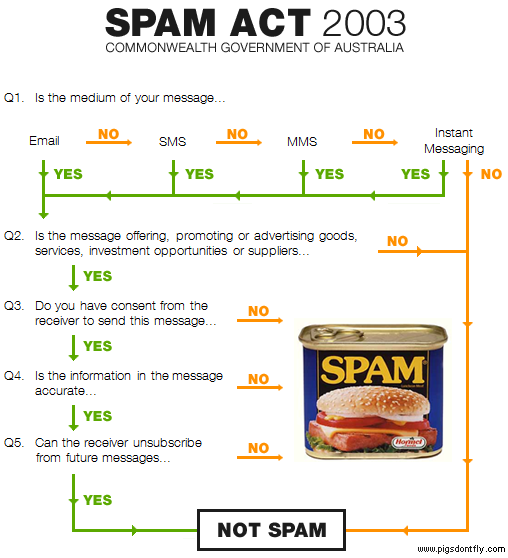 Prior to my research I questioned whether this legislation might also include things like commenting on a blog or writing on my Facebook wall. However it is clear the Act does not cover this. Next I looked at something like Facebook Chat and whether this could be considered an Instant Message, however becoming friends with the brand would be adequate consent with the ability to defriend them acting as an unsubscribe option.
So this leaves two areas which are questionable. Sending a private message on Facebook, if considered an email, and replying to a user on Twitter who is not following you, if considered instant messaging.
According to Dr Melissa de Zwart, this is irrelevant as the Terms of Service by the hosting party cover this type of third party communication. You agree to these terms when you sign up.
So should brands be worried about any legal implications of the Spam Act 2003 when it comes to social media marketing?
No. Not at all.
But Dr Melissa de Zwart did suggest the definition of "spam" could do with an update.