11 July 2008

I Am Not Digitally Lethargic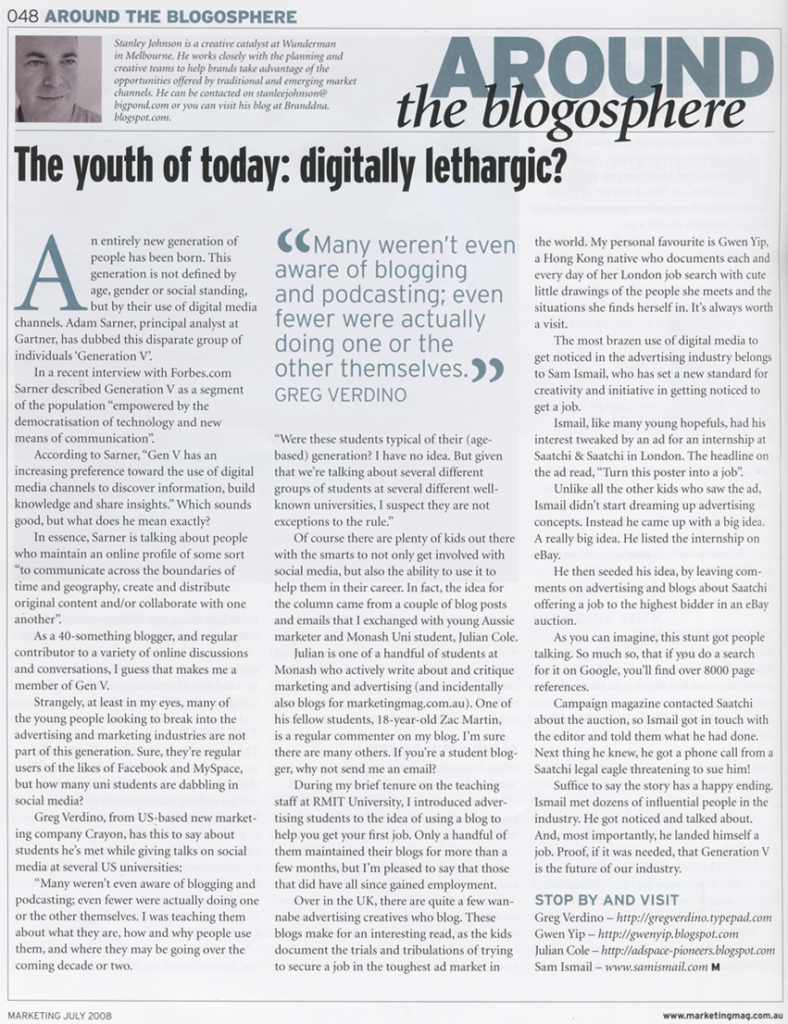 It might not seem like much, especially to blog about, but as I read it, a light in my head clicked on and I realised this is the career and life I want.
Interestingly, Stan later goes on to talk about a remarkable attempt by a graduate to get a job. I too am currently planning and implementing an idea that will get me a position at an advertising agency. I doubt it will spread like Sam's, but it will get me noticed.
And within two months, I will be working at Leo Burnett Melbourne.
So cheers Stan, I think I owe you a beer or twelve.